Testimonials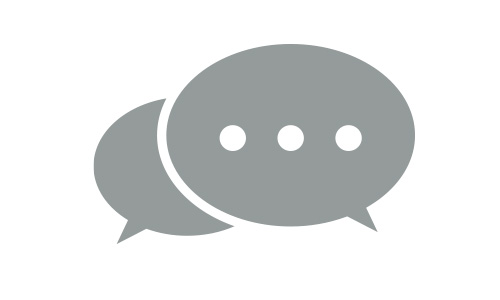 Since 1992, we've worked extremely hard to make a positive difference in the lives of our clients. But don't simply take our word for it – the words from our clients speak volumes regarding the quality of our work and personal service.
Please review some of the quotes below from our satisfied clients:
---
"This is a Family Law practice that truly performs a caring, heartfelt service to the community by guiding and advising women that need to leave an unpleasant marital situation in a legal, financially sound, and emotionally SAFE process. Jen and Chris truly care about their clients. I thank them from the bottom of my heart for helping me to be FREE!"
– L.W.
"I wanted to share a quick note and let you and Christine know that you guys do a great job! I'm so glad I decided to work with you. You and Christine are professional, compassionate, kind and honest. I had some great conversations with Christine that helped me a lot during this difficult time in my life, she is a caring person with a kind soul. I would highly recommend you to others. Thank you!"
– K.C.
"In today's world, it's hard to find people that seem to genuinely care about you and your situation. Not with this firm. I honestly felt that I wasn't a number or a paycheck. I was a woman who needed help and they took me in with open arms."
– K.P.
"Attorney Davis and her staff are knowledgeable, honest, and personable. Their responsiveness to my many questions and ongoing communication were particularly appreciated. They were there for me every step of the way during my contentious divorce. I am truly grateful!"
– J.G.
"Attorney Jennifer Davis and Christine were excellent to work with. They helped our family to navigate the process with compassion and professionalism. We had some extenuating circumstances and Jennifer and Christine made us feel like we were their only client.
A sincere and heartfelt thanks,"
– D.G.
"Attorney Davis,
I can't thank you enough for all that you have done. You are the first attorney that I can honestly say I actually like and admire. Regardless of the outcome, I would have still said that. Your character, knowledge, kindness, and ability are top notch!
I also want to let you know how much I appreciate Christine. We shared some great conversations together in moments when I was faced with doubt and worry. Christine is very special and I appreciated her kind-hearted approach to every conversation."
– C.A.
"My marriage of 22 years fell irreconcilably apart. With that being said, it is reassuring to know that there is an Attorney out there that really understands the struggles one is going through. Attorney Davis is one in a million when it comes to compassion, understanding, reassurance, and the love to help people through this most difficult time. Attorney Davis sat down with me and never once did I feel judged or uncomfortable. Attorney Davis was there to help me through every step of this incredibly horrible process. I felt she had my best interest in mind every minute. There aren't enough words out there for me to express how thankful I am. If anyone ever has to go through this terrible process there is no one in the world I would recommend more than Attorney Davis. Love, compassion, understanding, knowledgeable, non-judgmental, reassurance are just a small part of what she offers.
Again I can't thank you enough,"
– W.C.
"I am very pleased with Attorney Jen Davis. She is very competent and detail oriented. Her professionalism is second to none. She skillfully and compassionately helped us navigate through difficult times. I would recommend her without reservation."
– D.S.
"All went very smoothly. The judge commended Jennifer for her work-organized and complete. He likes it when her clients come before him! A big thank you to you for doing all the work for us."
– G.L.
"Jennifer,
As the year comes to a close, I wanted to say a big thank you for all your help in navigating me through my divorce. I thought you were great to work with and would highly recommend you to others."
– M.N.
"Your level hand and calm, rational approach helped guide the process along and avoid a potentially much worse and prolonged situation."
Thank you,
– M.L.
"Attorney Davis and her staff helped me through one of the most difficult times in my life. The combined years of vast knowledge and legal experience, in conjunction with a personable and detail oriented approach to my case, gave me the reassurance and peace of mind that I needed throughout my divorce proceedings. I would highly recommend Attorney Davis to anyone in need of a trustworthy divorce lawyer that will consistently provide a high caliber of service from start to finish. "
– C.P.
"Attorney Davis represented me in my divorce. She is very knowledgeable and very professional. She has a clear picture and understanding of what she is doing. She gets to the bottom of things and doesn't get carried away no matter how difficult the situations are. I would definitely recommend her."
– K.C.
"Thank you for recommending Attorney Jennifer Davis to help in my recent divorce. She did a great job at a very reasonable price. I would highly recommend her to anyone for Divorce matters."
– Joseph M.
"Attorney Jennifer Davis represented me during an extremely difficult divorce proceeding which resulted in trial. Her high level of knowledge, professionalism, integrity, experience and determination along with her ability to treat me with respect and kindness helped ease an unbearable situation. I highly recommend Attorney Davis without any reservation."
– Beth S.
---
Please click here if you would like to share your feedback or testimonial.
Please note that testimonials or endorsements found at this website do not constitute a guarantee, warranty, or prediction regarding the outcome of any legal matter.